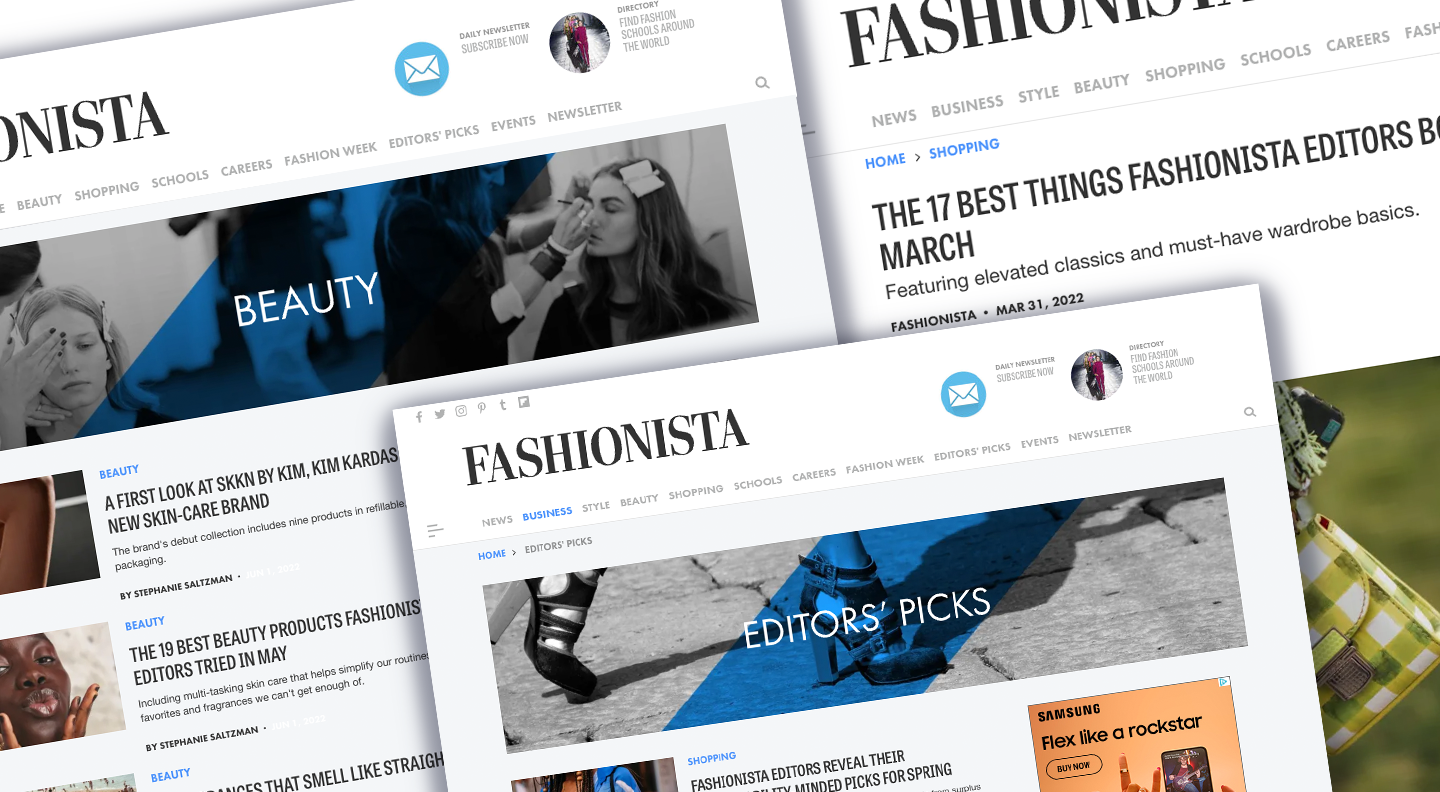 Your product received valuable
editorial recognition
Empower your marketing by letting customers know!
The official licensing partner of Fashionista
Featuring an award seal, quote, or third-party endorsement seal in your marketing gives your audience an unbiased, trusted recommendation they can rely on when making purchasing decisions. Fashionista is the leading destination for fashion and beauty news and will help elevate your product in a crowded space.
Seal and Quote Licensing
Use the seals and quotes on your website, social media, product packaging, in-store retail display, print marketing, advertising collateral and TV content.
Reprints/Eprints
Use your reprints/eprints in print marketing collateral, on your website in PDF format, or in emails to showcase positive press.
Permissions
Obtain permissions to use text and photos in textbooks, magazines, newsletters, presentations, on-screen and in educational settings.